Auction Status
| | |
| --- | --- |
| Status: | The Auction Is Now Over |
| Bidding Opens: | Wed Feb 4, 2015 12:00 PM |
| Bidding Closes: | Sat Feb 14, 2015 12:00 PM |
| Timezone: | Canada/Pacific |
| Currency: | CAD (Canadian Dollars) |
Get Social
— ADVERTISEMENT —
Welcome To The Auction!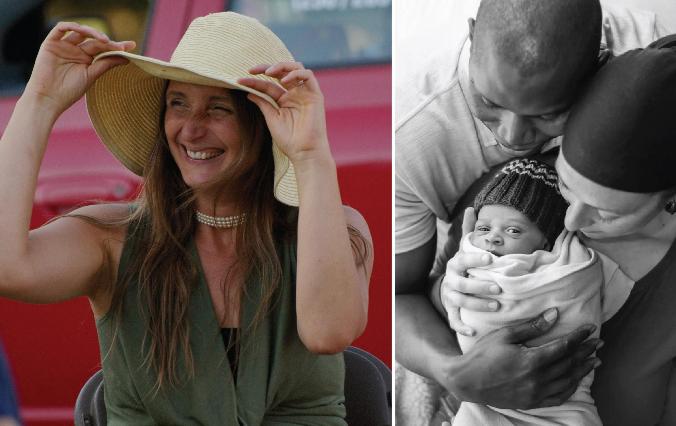 This fundraiser is benefiting two deserving women, both coping with sudden-onset brain tumors.
Comox Valley resident Sunday Dennis, her family, and "Team Sunday" (the community team surrounding them) have been blown away by the incredible community support and kindness that has been extended to Sunday as she battles an aggressive and life threatening form of brain cancer called Glioblastoma.
Sunday is recovering from her surgery in LA and is one her way back to Canada for treatment while she waits for the next steps in an exciting treatment trial at UCLA. The journey continues.
"Sunday and Jason are completely amazed by the love and support that has been offered to them. This love has made it possible for them to pursue a medical path that could help save Sunday's life." says Shea Wilson, a spokesperson for the family.
"There are still many expenses to come and hurdles to overcome but this is an amazing start. Remarkably, there are still many donations, art, gift certificates, services and more that just couldn't be integrated into the fundraising events and auction so far. There were literally too many items to manage. Too much love to handle."
Jason and Sunday are also aware that there are other families in need just like them, right here in our own community and they really want to share some of the radical generosity that was shared with them.
"With the blessing of of Jason and Sunday, The proceeds of this auction are being shared equally between the Sunday Dennis Trust Fund and a fund for a Campbell River mother with a new born baby also facing treatment for a malignant brain tumor.
About these two incredibly strong women:
Sunday is a talented singer and songwriter whose music and huge heart have touched many. Sunday was diagnosed with a very aggressive brain tumor on December 31st 2014 that required immediate medical attention and surgery to remove the stage 4 Glioblastoma. There are very limited resources in Canada for treating such tumors, however, she was presented with an incredible opportunity to have treatment in the US and be part of a funded cancer treatment trial at UCLA. This offers her the best hope for a positive outcome. To access this free trial opportunity she was required to have her surgery in the US. The costs are significant: the surgery alone was $160,000 CAD. We are raising funds to cover the costs of surgery and hospital fees, plus the months of chemo and radiation where she requires care. Sunday and her husband Jason are parents of 3 children and active members of the local business and arts community in the Comox Valley. We want Sunday to keep making her beautiful music for a long time to come.
Heather is an ultrasound tech in Campbell River. On November 11, 2014 Heather gave birth to a beautiful baby boy, Mustafa. Just 4 weeks later, she was brought in to Campbell River Hospital after suffering a seizure. After a CT scan showed a mass in Heather's brain, she was transferred by ambulance to Victoria General Hospital for further tests. Heather has been diagnosed with Anaplastic Astrocytoma, a rare malignant brain tumor. She will be starting radiation and chemotherapy very soon. We are currently investigating options available for Heather's type of cancer. Heather's husband Hajie is unable to work, as he needs to care for his wife and brand new baby boy. We hope to alleviate any financial stress for this family.
Progress & Updates:
Sunday: https://www.facebook.com/pages/Love-and-Bright-Light-for-Sunday-Dennis/510613112411830
Heather: https://www.facebook.com/hopeforheathertouray
If you wish to simply make a donation:
To Sunday: http://www.youcaring.com/medical-fundraiser/hope-for-sunday-dennis/286076 or e-transfer to hopeforsunday@yahoo.ca
To Heather: http://www.youcaring.com/medical-fundraiser/funds-for-heather-hajie-and-mustafa/286202
Winning Bidder Payment Information
Winning bidders will be contacted at the end of the auction to make arrangements for payment and pickup/delivery of their items.
Payment Types Accepted:
Secure online payment via PayPal (winnning bidders will see a PayNow button once bidding closes. A PayPal account is not required)
Interac E-Transfer (details provided to winning bidders upon request)
Bank-to-Bank wire transfer (details provided to winning bidders upon request)
Winning Bidder Item Pickup/Delivery:
Winning Bidders can pick their items up with special arrangements only. Items are on Quadra Island or in the Comox Valley.
In most cases, shipping costs will be IN ADDITION to your winning bid. Contact the Auction Administrator For Details if this is a consideration.
General Auction Information
The time on this server will be used to determine the start and end times of the auction. This time may be off from your local time. Refer to the approximate time in the right hand side of this page.
When the auction closes, all bidders will receive an e-mail regarding the status of the items they have bid on.
The highest bid placed on an item, by auction close, is the winner. There can only be one winner per auction item. The auction administrator (group hosting the auction) agrees to sell the item to the highest bidder.
You must register an account in order to place bids. Click Register on the upper right hand side of this page in the login area. Once you have registered, a confirmation/activation will be emailed to you. You must click on the link in the email message to complete the registration process. If you haven't received your confirmation email, please check your "junk mail" or "spam" folder as it may have gone there. You can also re-request the confirmation email. The link for resending the activation code can be found in the login area.
NOTE: eFlea provides a service that facilitates silent auctions for charities & groups/fundraisers. The items up for bids in this auction are listed by the group raising the funds. eFlea is not responsible for the accuracy of the item listings. Please verify item details with the auction administrator(s) prior to placing any bid(s). While eFlea tries to verify the auction administrator(s) and charity/group, we cannot guarantee their validity. Please be cautious and participate only in auctions where you are familiar with the groups and/or administrators.
Information On The Bidding Process Frequently Asked Questions
Please Note that all bids are final. By placing a bid on an item you are agreeing to a contract. You will enter into a legally binding contract to purchase the item from the seller in the event that you are the highest bidder at the time the auction closes. You are responsible for reading the full item listing, and understanding the above instructions and accepted payment methods. The Seller (auction administrator) assumes all responsibility for listing these items. The bidder's source IP address is logged for all bid transactions. Persons placing fraudulent bids may be prosecuted in a court of law.